The Evolution of Work: The Changing Nature of the Global Workplace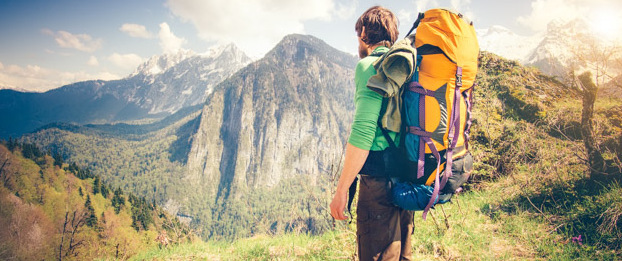 The workplace is evolving faster than ever before. Employers will need to be aware of – and manage – five overarching trends in order to lead and grow in the future, regardless of geography or industry. Employees' demand for greater choice and flexibility; access to real-time learning; increased autonomy; a sense of stability; and the ability to work on personally meaningful projects are driving global workplace transformation. These findings are part of the ADP Research Institute's ® 2016 Evolution of Work study, a global look at workplace trends across 2,000 individuals in 13 countries.
Specifically, the study found:
While most workplace changes are perceived positively, there is fear that automation and smart machines will replace work being done by humans. 90 percent of people believe technology will allow for deeper connections across distance and time. However, 45 percent fear that automation, smart machines and artificial intelligence will replace people for repetitive work
Openness to workplace changes varies by region.  In Asia Pacific, where the population skews younger, 81 percent of people are excited about the future and embracing change, especially the rise of technology. However, Europeans remains wary about workplace shifts as only 59 percent of respondents feel optimistic, and they fear constant role shifting will require learning new skills.
The modern definition of job security requires employees to adapt to different roles. Previously, individuals defined security by tenure. Today, with shifts in the workplace – especially increased automation – employees define security by the reach of their professional network and the ability to tap into relationships to find non-linear jobs that can extend a career. 60 percent believe a standard retirement age will eventually cease to exist.
Younger workers are searching for meaning beyond lucrative salaries to feel fulfilled. 89 percent of respondents will choose to work on personal interests/things that impact society and 82 percent will define their own work schedule.
HR departments must improve global connectivity. Human Resource professionals have embraced the need to recruit globally to find the best talent, yet they still often struggle with onboarding global employees or ensuring remote teams are truly connected. 95 percent of employees believe they will be able to work from anywhere in the world.
As employers strive to remain competitive, they will need to cultivate a work environment that allows for greater freedom and collaboration, manage employee concerns around job security and provide opportunities for meaningful work.
About this study: In order to understand how workplace trends are impacting the workplace, ADP Research Institute conducted an original qualitative and quantitative study among employers and employees in four major regions: North America, Europe, Latin America, and Asia-Pacific. This research provided insight not only into understanding emerging workplace trends but also the needs of employees. This approach provides a more long-term view than simply reviewing trends as they are developing today, and it also anticipates and addresses the new frontier of the global workplace.
Additionally, at the onset of this study, an extensive review of existing research on the future of work, as well as interactive qualitative discussions with employers and employees from across the globe were conducted. This helped form the basis of understanding for the full set of workplace trends already occurring or beginning to take shape. It also provided initial insight into the deeper human needs driving many of these trends.
TAGS: HUMAN CAPITAL MANAGEMENT HUMAN RESOURCES TALENT MANAGEMENT PERFORMANCE MANAGEMENT